Specialty Teams
Behavioral and Emotional Support Team
Find more information on the University of Delaware website.
---
Interpreter Corps Team
Interpreter Corps is a team of volunteers that provide interpreting services for RespondDE operations. Volunteers in this team are required to complete a 40-hour Interpreting Training Course. Click here for the latest training details.
Contact us if you would like additional information.
---
Naloxone Education Team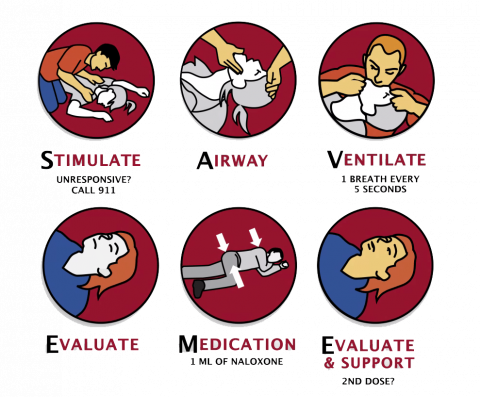 Naloxone: Community Training and Distribution Assistance Program
Naloxone is a drug used to reverse opioid overdose. RespondDE volunteers attend trainings so that they can train community members how to identify possible opioid overdose and how to use Naloxone effectively. RespondDE volunteers assist Delaware Public Health with dispensing Naloxone to community members, as well as providing community on-the-spot training.
Contact RespondDE if you would like additional information.
---
Stop the Bleed Trainers Team

"Stop the Bleed" Community Trainings

"Stop the Bleed" is a national awareness campaign and call-to-action. Stop the Bleed is intended to cultivate grassroots efforts that encourage bystanders to become trained, equipped, and empowered to help in a bleeding emergency before professional help arrives." – Department of Homeland Security. Contact RespondDE to attend or host a training in your community. Click here for a Quick Guide for how to "Stop the Bleed".
Contact RespondDE if you would like additional information.
RespondDE Mission Statement
To serve the state of Delaware by establishing, implementing, and sustaining Delaware's reserve units of medical and non-medical volunteers to strengthen the public health infrastructure, improve emergency preparedness response, and increase community resilience in Delaware.